THE BALANCE COLLECTION
The Balance Collection exemplifies the balance of light and dark elements with radiant polished brass and dramatic black patina uniting to create timeless statements.
INSIDE THE STUDIO
Each of the pieces are sanded by hand in our studio in Austin, TX. The Echo and Brink Wall Hangings are shaped by hand to ensure their unique forms before being treated by our production team. To achieve a radiant glow, the brass is hand-polished and buffed meticulously. The black hues are created when the sanded brass is dipped into the patina, maintaining a dark brilliance from metal below. All pieces are coated with a clear guard lacquer to ensure longevity. This collection features our newly designed flush back mounts, which can be seen on The Meridian and Brink Wall Hangings.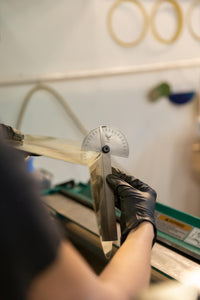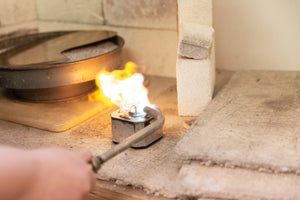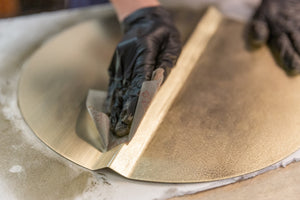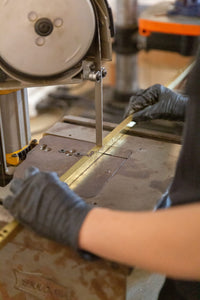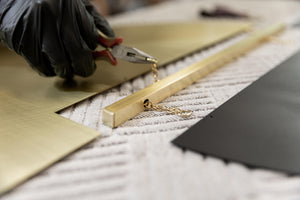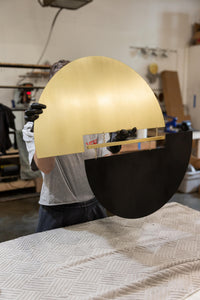 AT HOME
The Meridian Wall Hanging is our largest yet, designed to add dimension and contrast to open walls. The Echo, Horizon and Brink Wall Hangings share the versatility to be styled solo or in multiples.