THE FOLD COLLECTION
The Fold Collection is a modern exploration of circles and folds inspired by Bauhaus design principles of simplicity, primary colors, and geometric form.
INSIDE THE STUDIO >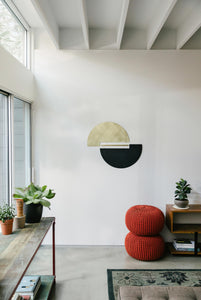 THE BALANCE COLLECTION
The Balance Collection exemplifies the balance of light and dark elements with radiant polished brass and dramatic black patina uniting to create timeless statements.
INSIDE THE STUDIO >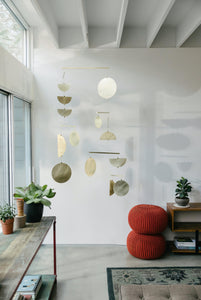 THE CONTINUUM
Our largest mobile is an expansive piece of densely clustered brass components that glide past each other with ease without colliding, in a captivating composition.
INSIDE THE STUDIO >